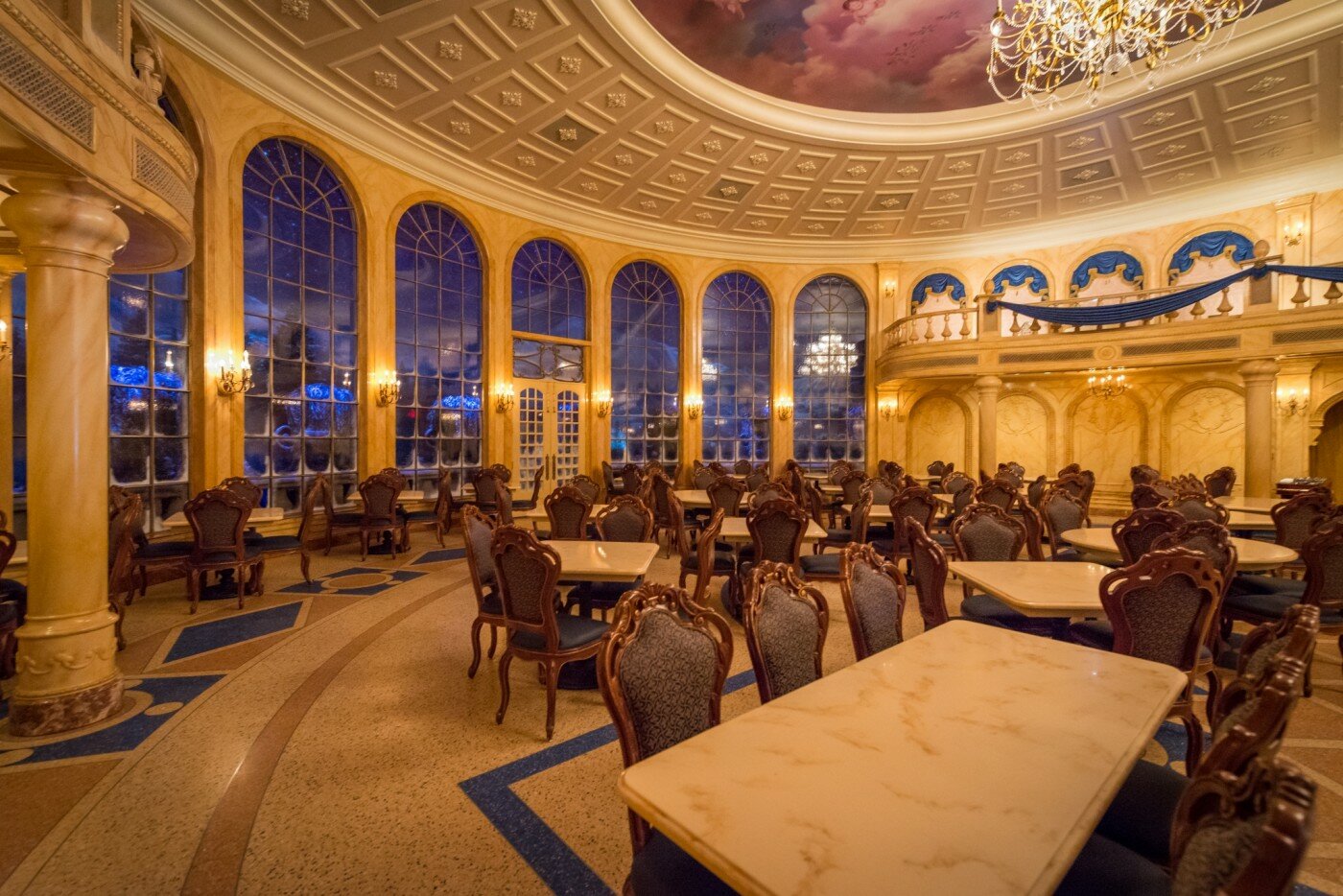 Be Our Morning Guest – Cliff Wang
Its no secret that I am at the parks quite often, but I had never set foot inside Be Our Guest. On my last trip my wife and I made last minute breakfast reservations and were one of the first ones in here this morning. We had to wake up pretty early to get here for the 7:30 reservation but it was well worth it in my opinion. I quickly ordered my breakfast through the kiosk and bolted towards the west wing while taking pictures. I am glad I did this because 2 minutes later, the rooms filled up with guests. Thanks for looking and have a great day!
I took this shot with my Nikon D800 and the 14-24mm f/2.8.  This was shot at ISO 6400,  f/4, 14mm, 1/20sec.
If you like my work, please check me out at Daily Disney Snapshots or on Flickr.